Last Updated on September 7, 2021
Today, we're going to be looking at the gluten-free items at Taco Bell. There are a surprising amount of items you can eat! Taco Bell is a popular fast-food chain, that supplies really tasty food. From tostados, to Crunchwraps, to taco's – there's something for everyone.
The brand originated in California in 1962, by Glen Bell. It has since become a staple across America (and across the globe too – they really are popping up everywhere!).
Let's take a closer look at what we can enjoy and what Taco Bell have to say about the safety of their food.
Does Taco Bell Have Gluten-Free Food?
In short, yes. Taco Bell does have some food options available that do not have any gluten-containing ingredients. However, the preparation method of Taco Bell food means that there is no guarantee that there has been no cross-contact with foods that do contain gluten. They have no separate equipment, which means it is a risk.
Taco Bell state that:
"Taco Bell® does not claim "gluten-free" for any of its food. Some Taco Bell® items are made without gluten-containing ingredients but are prepared in common kitchen areas, including common fryer oil, risking gluten exposure. Taco Bell® does not recommend products for customers with celiac disease. Customers with gluten sensitivities should exercise judgment when ordering."
They want to protect themselves and us, so are extremely honest in that statement. Some gluten intolerant individuals can consume Taco Bell just fine, but it's all down to the individual and how comfortable they feel eating there. You can find their full statement about allergens here.
Are Taco Bell Tacos Gluten-Free?
Good news, there are a few shells that do not contain any gluten. These include:
Crunchy Taco Shell
Tostado Shell
Nacho Chips
Nacho Cheese Doritos Locos Tacos Shell
Learn more about: Do Corn Tortilla Chips Have Gluten?
Is Taco Bell Meat Gluten-Free?
Several meats that do not have any gluten-containing products are available. These are:
Steak
Bacon
Chicken
Seasoned Beef
Sausage Crumbles
Are Taco Bell Nachos Gluten-Free?
Yes! Their nachos are made using white corn, instead of wheat flour. This means that they're totally safe for us to eat.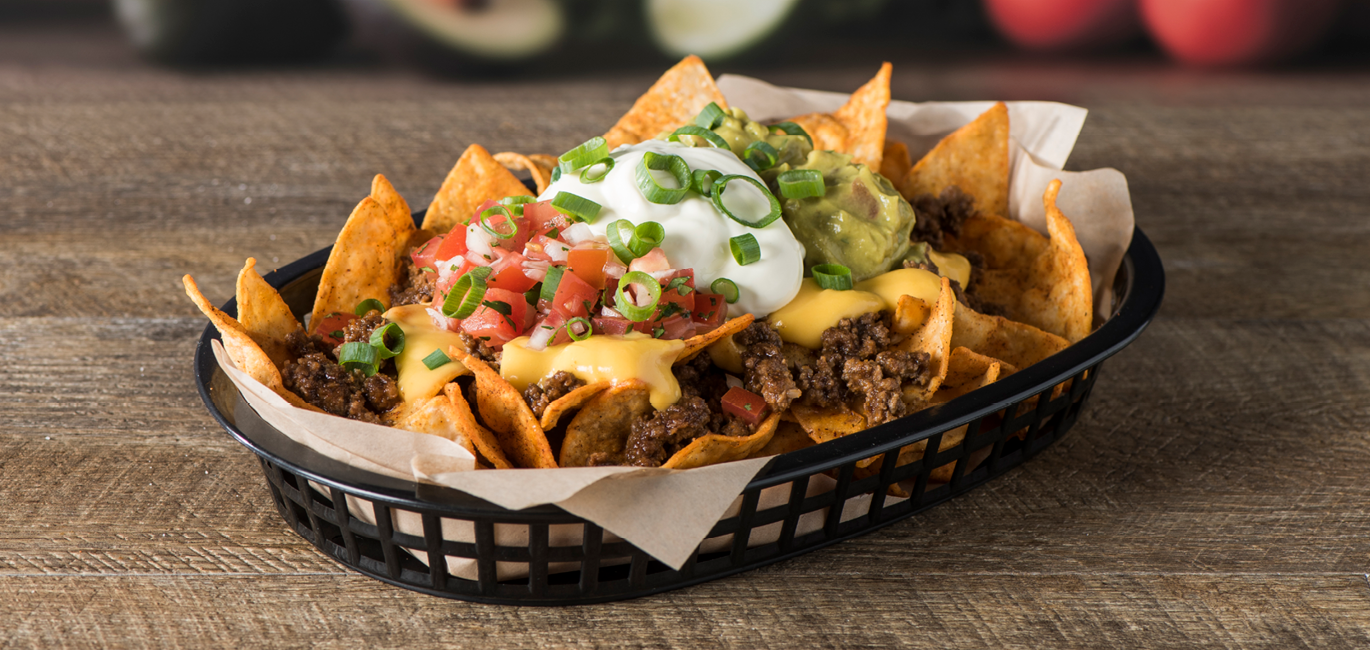 Learn more about: How To Make Nacho Cheese Without Flour
Gluten-Free Foods and Beverages
There is quite an extensive list of foods and drinks suitable for us. Let's take a closer look at what those are.
Foods
Hashbrown (cooked in the same fryer as gluten-containing products)
Cantina Power Bowl – Chicken
Cantina Power Bowl – Steak
C Power Bowl – Veggie
Boss Nachos – Chicken
Boss Nachos – Steak
Black Beans
Black Beans & Rice
Chips and Guacamole
Nacho Cheese Doritos Chips
Triple Layer Nachos
Drinks
Wild Strawberry Lemonade Freeze
Blue Raspberry Freeze
Wild Strawberry Freeze
Mountain Dew Baja Blast Freeze
Fountain Drinks (Pepsi, Diet Pepsi, Mountain Dew, Sierra Mist, Dr. Pepper, Gatorade, Tropicana, Brisk)
Lipton Unsweetened Iced Tea
Orange Juice
Premium Hot Coffee
Regular Iced Coffee
Sauces
Mild Border Sauce
Hot Border Sauce
Diablo Border Sauce
Sides
Seasoned Rice
Black Beans
Refried Beans
Guacamole
Tips for Eating at Taco Bell
Taco Bell actually have a blog post on how to avoid gluten at their stores. You can find that post here. But I've come up with some tips and tricks of my own!
Speak to your server. This is a really important one. Mention the risks, and how dangerous it can be. If you come across a member of staff who is happy to be extra cautious and watch out for any cross-contact risks, it'll make the whole experience a lot safer. Most servers will be more than happy to help in any way they can.
Don't Assume Foods are Gluten Free. There are some foods that you may think are automatically gluten-free because they should be. Please don't fall into that trap. For example, the cheesy potatoes should only be cheese and potatoes – they should be totally safe? They aren't, they contain wheat! Wheat sneaks it's way into everything.
Always Check the Allergen List Beforehand. All foods are subject to change. For example, the Spicy Tostados used to be gluten-free, but were removed in 2020. Before every visit, pull up the allergen info and just double-check that what you're ordering is still safe and does not contain any gluten.
Meat and Veggies are the safest option. That being said, the risk of cross-contact is still present and Taco Bell themselves advise that celiacs stay away from their branches.
Important Reminder
Staff are not trained in gluten-free procedures. It's important to bear in mind that your server may not even be aware of celiac disease or what being gluten intolerant means. Please don't take it out on your server, as that training is not required.
This is because Taco Bell does not make any gluten-free claims about their food. They just label what products do not have any gluten-containing ingredients. There is a big difference between something being marketed as gluten-free, and something that just claims to have no gluten-containing ingredients.
Conclusion
In conclusion, it's relatively easy to eat gluten-free at Taco Bell, but that has to be a choice you make for yourself with the information you're presented. There's lots of mixed reviews online as to whether it's safe or not. Find Me Gluten Free has 19 reviews from the gluten-free community, with an average rating of 3/5 stars.
However, as long as you find a server who is willing to take the time to clean the station when preparing your food, it should be safe. Perhaps try going to Taco Bell at it's quietest times. That way they have more time to make the experience as safe as possible for you.
Do you have any experiences at Taco Bell? Positive or negative – how have they been? If you have any stories, please let me know in the comments below. That way, the gluten-free community can make an informed decision before eating there. Sharing is caring!
Read more about: Is Subway Safe For Gluten-Free Life? Is Subway Flatbread Gluten Free?
Hi, my name's Zoë. I'm 28 years old and live in London, UK. I work full time as a freelance writer and critic for West End theatre. Writing has been a passion of mine for as long as I can remember. I spend most of my free time at the theatre, or at conventions. I'm married to the love of my life, and live in a small apartment with my fur baby, Lillie. I run two of my own blogs: No Safer Place and Stage to Page: both of which have won awards. I also have a YouTube channel where I talk about all things stagey.