Last Updated on July 3, 2022
Today, we're going to be taking a look at the Whataburger gluten free menu options. And what food and drink products you can enjoy when eating in Whataburger. If you've tried to eat at a fast-food restaurant since becoming gluten-free, you'll likely already know that it can incredibly frustrating. There are never usually too many options, and they all seem way behind the curve of other restaurants. But due to the size of their kitchens, and the amount of gluten they use, it is understandable.
However, more and more chains are introducing gluten-free buns and gluten-free safe options. Do Whataburger offer any gluten-free alternatives? Let's take a look.
What Is Whataburger?
If you live in the US, I'm sure you're already familiar with Whataburger. If not, it's a fast-food restaurant that has been around for over 70 years now! It has almost 900 locations across the US and is one of its most popular fast-food chains.
Unsurprisingly, they're best known for their burgers! But they also sell chicken sandwiches, fish sandwiches, French fries, and milkshakes.
Does Whataburger Have A Gluten Free Menu?
Unfortunately, Whataburger does not currently offer a gluten-free menu. For restaurants to offer an exclusive gluten-free menu, they must have dedicated areas and specific gluten-free ingredients. However, not many fast food places offer this, and Whataburger isn't one of them.
While they don't have a gluten-free menu, they do have a few options that are free from any gluten ingredients.
Whataburger Gluten Free Menu Options
I'll be honest, the items that are free from gluten at Whataburger are disappointing. For a chain so large, you would expect their range to be more inclusive for their gluten-free customers. Let's take a look at what we can enjoy.
Sandwiches (with no bun)
burger patty
grilled chicken
egg
Salads
garden salad
apple and cranberry salad
Sides
apple sticks
French fries*
hash brown sticks*
*unfortunately, these foods are cooked in the same fryer as gluten-containing products. For this reason, we would strongly advise not eating them, as there's a high chance they've come into contact with gluten
Desserts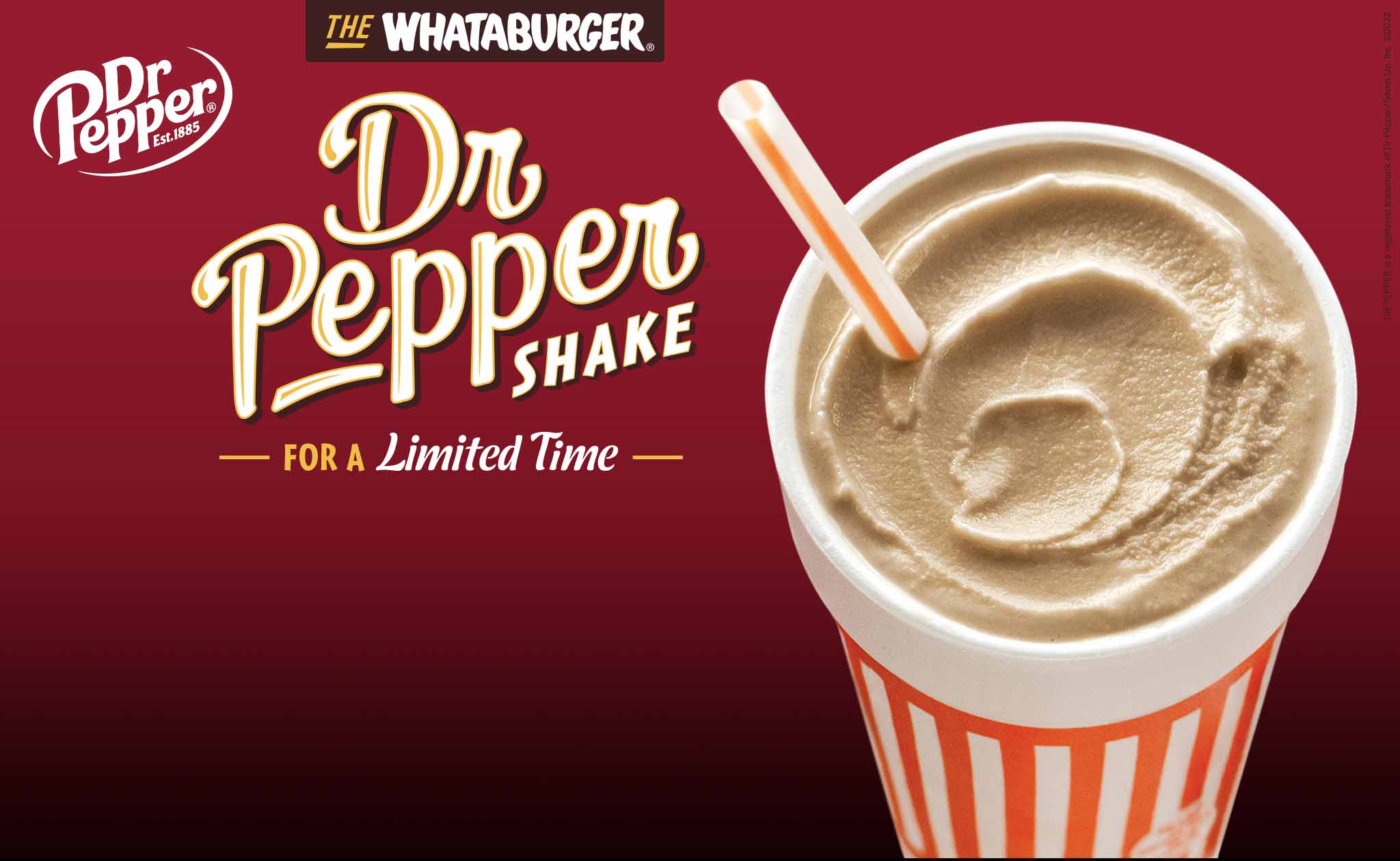 strawberry shake
vanilla shake
chocolate shake
fruit chews
Drinks
milk
chocolate milk
orange juice
tea
coffee
all Coca Cola soft drinks
Gluten Free Whataburger Copycat Recipe
As you can probably tell from the menu, the gluten-free items are pretty underwhelming. For that reason, I thought I'd share one of my favorite burger recipes. This recipe puts Whataburger to shame – and the best part about it? It's completely gluten-free! This recipe is inspired by one from Gluten Free Dad.
Ingredients
The ingredients you'll need for this recipe are:
2 lbs of ground beef
1/2 diced yellow onion
2 cloves of minced garlic
2 tablespoons of gluten-free soy sauce/tamari sauce
1 teaspoon of sea salt
1/2 teaspoon of ground black pepper
4 tablespoons of Worcestershire sauce (ensure it's gluten-free)
1/4 cup of gluten-free flour
Recipe
Now all you need to do is:
Step 1: Prepare the Vegetables
Gather all of the ingredients you need for this recipe. Dice the onion finely, and mince the garlic cloves.
Step 2: Make the Burgers
Grab a bowl and add the meat, onion, garlic, soy sauce, salt, pepper, and Worcestershire sauce. With clean hands, start combining the ingredients to form a ball. When you're almost finished, add the gluten-free flour and mix until well combined. Now make the burgers into your desired thickness and shape.
Step 3: Grill the Burgers
Place the burgers onto a grill and begin to cook. Everyone prefers their burgers done differently, so whether you like them rare, medium rare, medium well, or well – enjoy! Serve in a gluten-free bun, with French fries of your choice.
Learn more about Five Guys Gluten Free Menu: What Can You Eat
Homemade Gluten Free Burger Sauce Recipe
A burger just isn't complete without burger sauce. So I thought I'd share how you can make your own gluten-free burger sauce. This is a recipe inspired by Small Farm, Big Life – and is ready in no time at all.
Ingredients
The ingredients you'll need for this recipe are:
1/2 cup of mayonnaise
1/4 cup of ketchup
2 teaspoons of dill pickle relish
1 teaspoon of sugar
1 teaspoon of white vinegar
1/4 teaspoon of sea salt
1/2 teaspoon of ground black pepper
Recipe
Now all you need to do is:
Grab a jar and mix all of the ingredients in this recipe together. You can use a spatula if you prefer your burger sauce with lumps of a pickle. Or you can you a blender to make a smooth burger sauce. Store in an airtight jar or container.
Read more about: 
Shake Shack Gluten Free Menu: What You Can Eat
Conclusion
I hope this post has helped you to become more familiar with the Whataburger gluten-free menu options. There aren't exactly a lot of choices, but I'd recommend going in just for the shakes! They're all gluten-free, and really refreshing. Be sure to let your server know of any intolerances you have before ordering.
What's your go-to order when eating at Whataburger? Please feel free to let me know in the comments below. Sharing is caring.
FAQs
Are French Fries at Whataburger Gluten Free?
Frustratingly, the French fries at Whataburger do not contain any gluten ingredients. However, because they're cooked in the same fryer as their gluten containing foods like their chicken bites and Shroom burger, they're no longer safe for us to eat. 
Does Whataburger Have a Gluten Free Bun?
Unfortunately, Whataburger does not currently offer a gluten free bun. They also don't offer a lettuce wrap option. If you order a burger from here, it will be deconstructed, so you may want to bring along your own bun. 
Does Whataburger Chicken Have Gluten?
Their grilled chicken is an option free from gluten. However, all of their other chicken products are fried in a gluten coating and should not be eating on a gluten free diet.
Is Whataburger Dr Pepper Shake Gluten Free?
Absolutely! The only ingredients in the Dr Pepper shake are ice cubes, Dr Pepper syrup and ice cream. Gluten free and absolutely delicious! 
Hi, my name's Zoë. I'm 28 years old and live in London, UK. I work full time as a freelance writer and critic for West End theatre. Writing has been a passion of mine for as long as I can remember. I spend most of my free time at the theatre, or at conventions. I'm married to the love of my life, and live in a small apartment with my fur baby, Lillie. I run two of my own blogs: No Safer Place and Stage to Page: both of which have won awards. I also have a YouTube channel where I talk about all things stagey.